Showering and Bathing Made Easy
During our lifetime our care and maintenance needs often change and this can change our ability to move around independently. It becomes important to avoid falls and slips, and having a bathroom which makes it very easy to get in and out of the shower, or use the toilet, can become very important.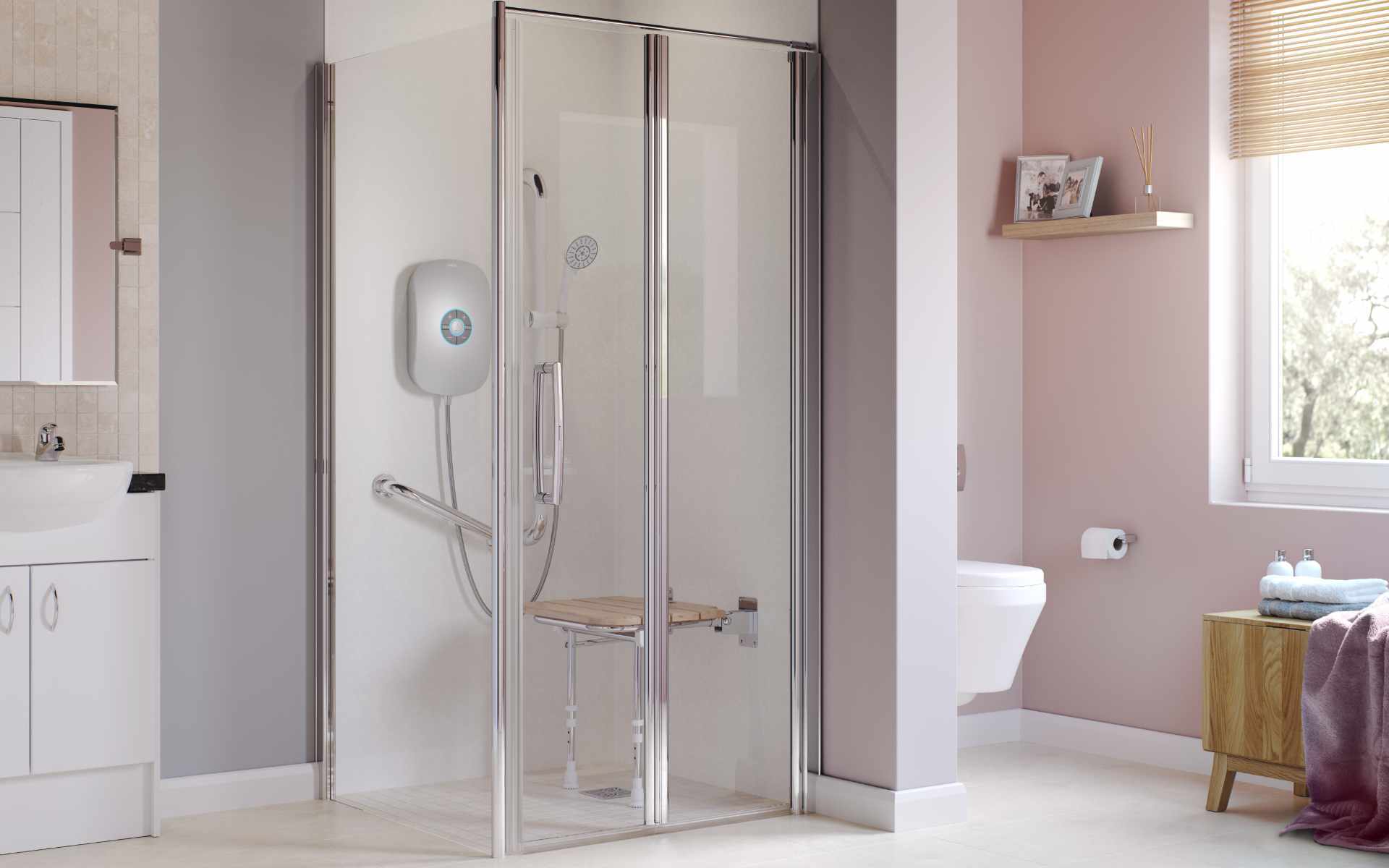 Beautiful Bathroom Adaptations
The mobility bathroom products at Adaptation Supplies Ltd (ASL) allow you adapt your bathroom to suit your needs at any stage of life.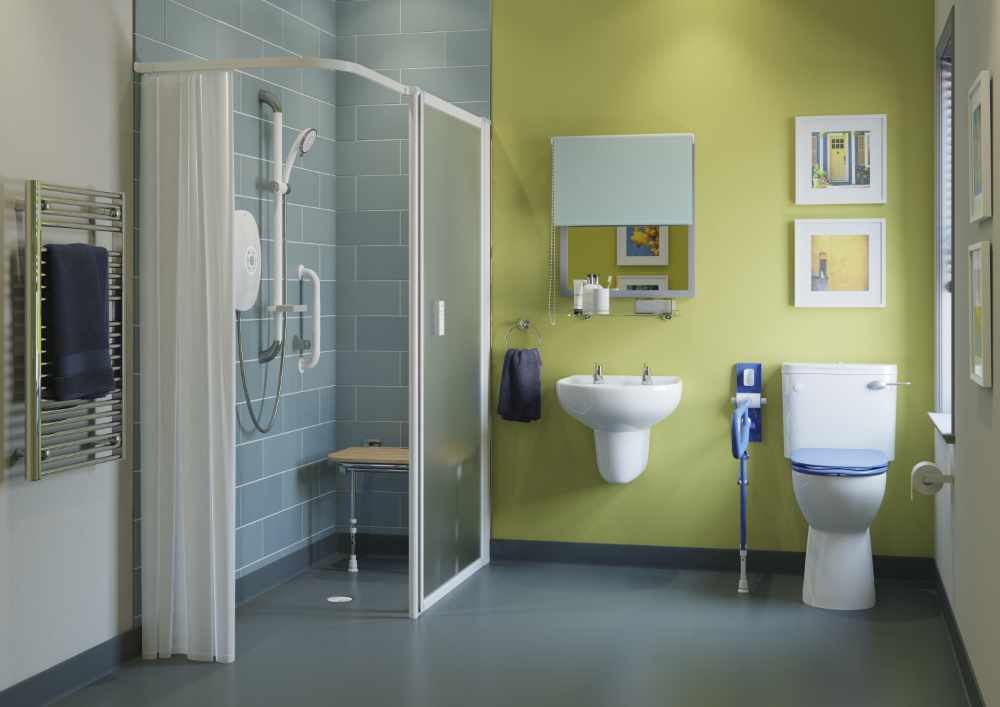 Regain independence and privacy with our range of mobility bathrooms
Using the bathroom in your home shouldn't have to be a challenge, and whether you have any help around you or not is beside the point – bathroom adaptations help you regain freedom, peace of mind, independence and privacy.
While many people across the UK understand the value bathroom adaptations bring to the elderly and mobility impaired, some have been hesitant to buy specialist bathrooms, perhaps, because they feel it makes their home look too much like an elderly care facility or hospital. With our mobility bathroom range, however, this will never be the case.
We stock a broad range of products to help the elderly or disabled use the bathroom in a convenient and hassle-free way, with a range of styles from traditional to contemporary, creating a stylish bathroom that's easy to use.
Many of our mobility bathrooms have a very 'homely' and elegant feel, but they can also be customised according to your needs. We take custom orders too, so if you need any guidance on a bespoke mobility bathroom design, please contact our team who are always happy to listen and help. With many years of experience in bathroom adaptations for the elderly, we can advise on all aspects of the design and installation.
Some of the options available to view in our extended Manchester showroom: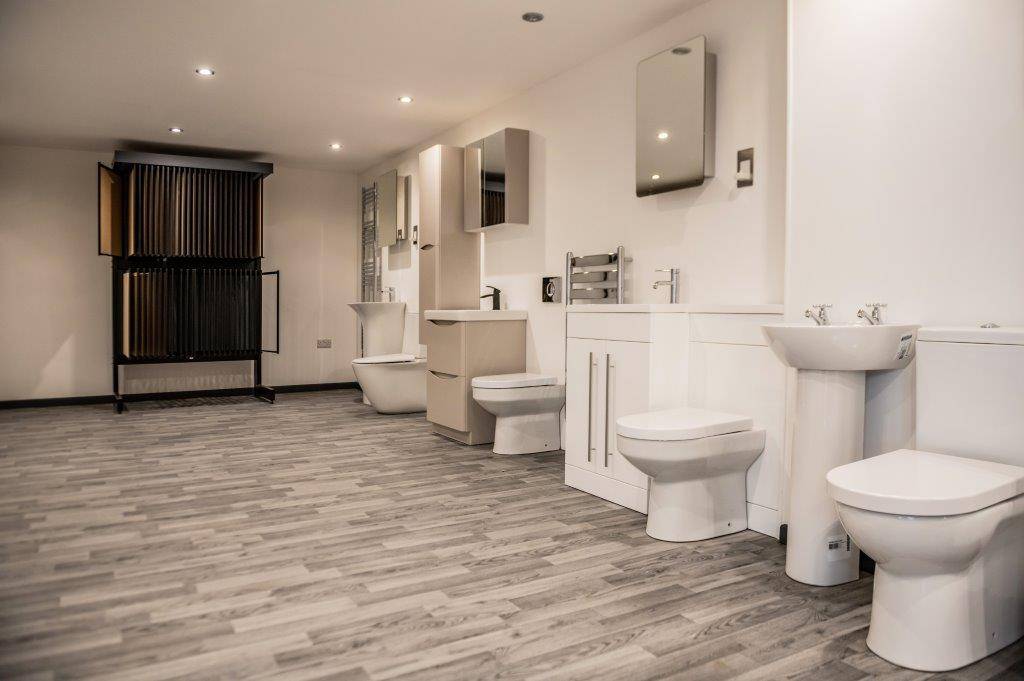 Where do I start with a bathroom adaptation?
If this is your first time browsing through mobility bathroom products or accessories, then it's probably best to speak to one of our trained bathroom adaptation advisors who would be glad to pay you a visit, in order to determine your exact needs. By arranging a home visit, you can easily assess all the options available to you – where our advisor will conduct a free assessment and offer suggestions, all the while observing current safety protocols and guidelines for social distancing.
This can help you decide what's best for you or your loved one. Our advisor will help you understand the right aesthetic and practical considerations, and the right product(s) to buy based on what is required by members of your home.
However, we can offer some general advice to give you an idea. Walk-in baths or showers, for example, are specifically designed to allow the elderly or those with disabilities to comfortably step into the shower. The risk of injury or fall can be easily avoided as there are no steps which you must go over in order to enter the bath or shower. In addition, the textured floor makes it very easy to have a firm footing on a wet and dry surface. The extremely low threshold means entering and exiting the shower/bathing area is a lot simpler and safer.
We also offer walk-in showers with no threshold at all, which means they are essentially wetrooms. The elderly or disabled in your home can easily enter and exit even if they are using a wheelchair. Many families have benefited from our range of wetrooms which are custom-made bathrooms designed to have waterproofed flooring and walls.
If you want to add a touch of style and more convenience to your bathrooms, we offer a range of beautiful taps, both modern and traditional, as well as safety accessories like grab rails and seats to make the experience as safe, convenient and comfortable as possible for the elderly or disabled in your home. Customised lighting kits and heated towel rails make the experience even more comfortable and liberating.
Safety grab rails in particular are a must-have to have in a mobility bathroom designed specifically for senior citizens or those with mobility issues. They help the elderly get into or out of bathing areas with ease and are designed to look discreet so that they blend seamlessly with the bathroom aesthetics.
In any case, our mobility bathroom advisor can visit you to better understand your requirements and recommend the specific products which can benefit the elderly or disabled in your home.
Enhance your home and keep your loved one safe

Mobility issues tend to have a huge impact on the way seniors and those with disabilities live their lives. When simple day-to-day movement becomes compromised, specific rooms in the house, such as the bathroom, can pose a variety of hazards.
Those who live with disabilities understand all too well so as to how moving around in a bathroom can often lead to undesirable consequences. But there's no need to take that risk because as your bespoke mobility bathroom specialists, we can transform any bathroom in your home into a warm, safe and inviting sanctuary for your loved ones – where they feel completely safe and independent, and have the confidence as well as privacy to carry out day to day tasks with uncompromising ease.
Whether you need walk-in screens, shower trays and care screens or wetroom drains, vanity units, wall-mounted basins or comfort height toilets – our extensive range of bathroom adaptations for the elderly has everything you need to make the experience as safe and comfortable for the elderly as possible.
We pride ourselves in being a bulk supplier of elderly bathroom products for nearly two decades, providing high quality installations in both a private and commercial setting.