Bathroom Adaptations for the Disabled
Our range of care showers, wetrooms and adapted bathroom products are designed with quality, comfort and safety in mind – making it really easy for those with limited mobility or disabilities to adapt their bathroom to their needs.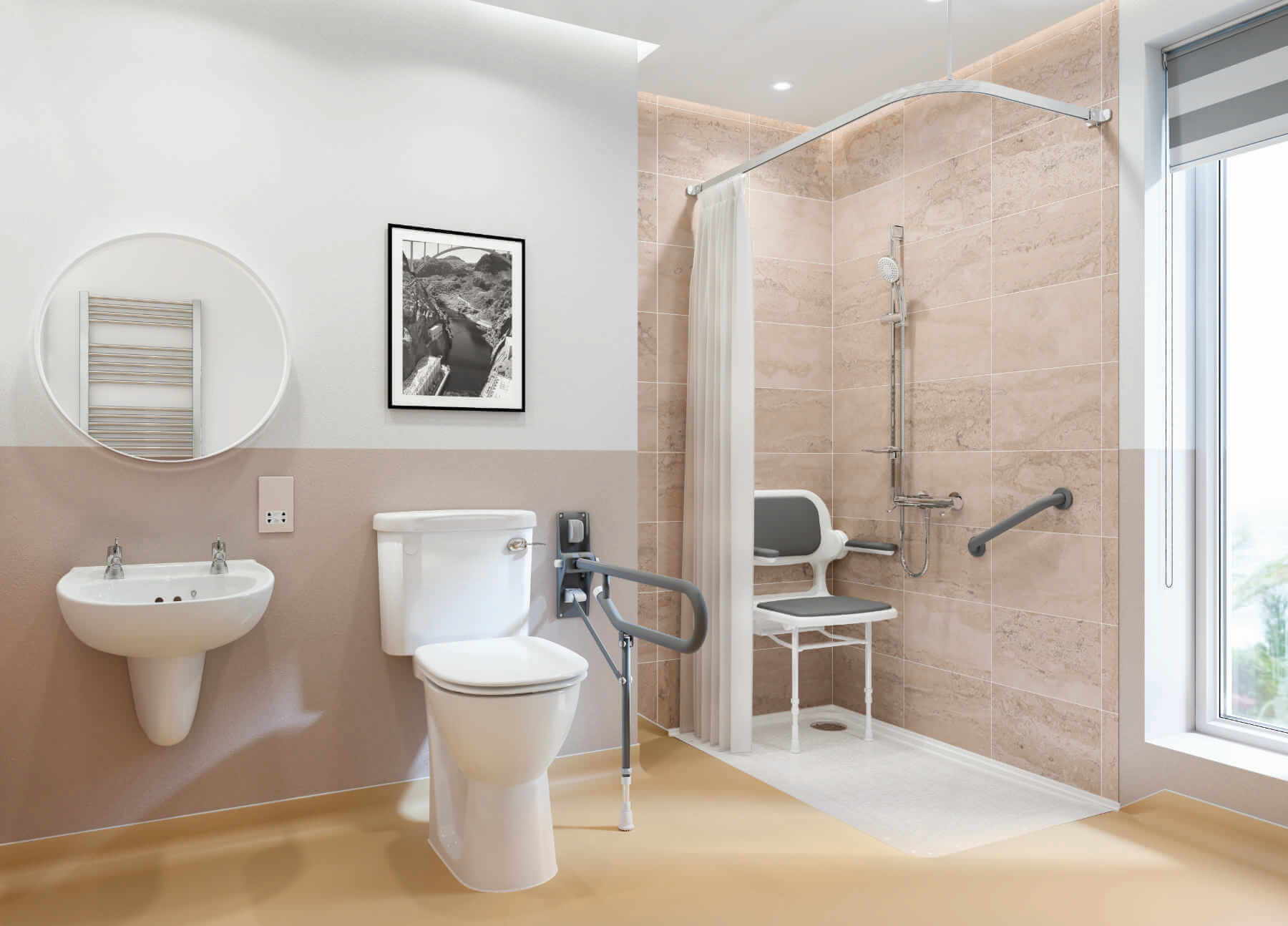 Bathroom adaptations for your individual needs
At Adaptation Supplies Ltd (ASL), we supply state-of-the-art bathrooms for the disabled across Manchester homes, care homes & hospitals providing comfort & independence to disabled people across the region. All our products are available to order online and we can ship across the UK.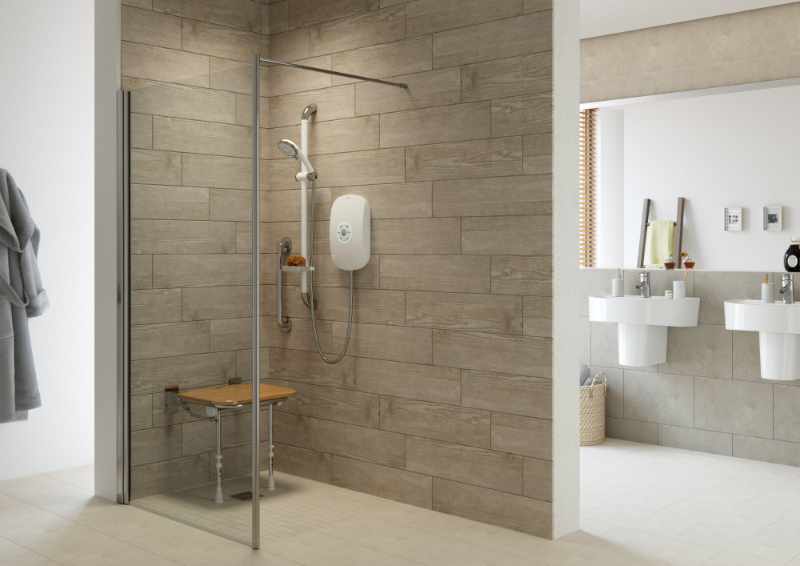 Being able to take a refreshing shower or a relaxing soak in the tub is something everyone person should get to enjoy regardless of their disability. We can also supply made-to measure walk-in baths.
Anyone with a physical disability or limited mobility can find it very difficult to carry out everyday tasks while going into or coming out of the bathroom. This can not only lead to a lot of dependency, but also severely limit the person's sense of freedom and privacy.
We're in the business of making people smile and giving them the confidence to remain independent while using the bathroom. We pride ourselves as a Manchester mobility bathrooms supplier who loves helping people overcome disabilities in order to enjoy a normal life, where they don't have to be over-reliant on someone else to use the bathroom.
We offer quick, customisable and professional mobility bathroom solutions, having nearly two decades of experience under our belts as a supplier of mobility toilets, baths, showers, safety accessories and other bathroom extras to make the lives of senior citizens and those with disabilities as carefree as possible. Our local business comprises of a team that's very warm, emphatic, considerate and friendly towards our customers' needs – never shying away from going beyond the call of duty whenever required.
One look at our portfolio and it's easy to understand why so many Manchester families continue to choose us as their adaptation bathroom supplier. If you need a completely bespoke design, we can deliver that to your doorstep too. Talk to our mobility bathroom designers and we'll take care of the rest.
Installing Mobility Bathrooms in Manchester – How it works
Our skilled, licensed and certified adapted bathroom installation partners have carried out mobility bathroom installations in private homes, care homes & local authority premises across Manchester and the North West. Our bespoke designs easily meet the exact preferences and requirements of the disabled or physically impaired in your family. If required, we will send a surveyor to your home in order to have your needs better assessed.
Thanks to the experience and expertise of our mobility bathroom installers, we can easily adapt your existing bathrooms to fit the personal requirements of the elderly or disabled living under your roof – and that too without a dramatic or too noticeable change to your bathrooms' existing style and aesthetics.
Manchester's preferred Installer of Bathrooms for the Disabled
If you or anyone in your family struggles due to a physical disability while using the bathroom, we can help. We're a local business you can truly bank on – with years of experience installing beautiful, stylish and bespoke mobility bathrooms, walk-in showers, wetrooms, care showers, walk-in screens, as well as a variety of baths and bathroom furniture, suitable for the entire family.
Whether you require different varieties of baths for your elders or those with mobility issues, or need bespoke toilets or wetrooms, we will build everything to your exact specifications, complete with safety grab rails, anti-slip flooring and stylish seats – giving your family members the independence, privacy and confidence they need to use the bathroom or shower on their own.
We are known for having an exceptional customer service, where we sit down with each client to thoroughly understand their needs and then exceed their expectations in wonderful ways! Owing to our years of service in the Manchester mobility bathrooms market, we're a family name you can trust, as we provide completely impartial and honest advice on the kind of design and style that would best suit your unique circumstances and requirements.
No matter what kind of mobility bathroom design you need for your loved ones, we offer complete reassurance and peace of mind, from the initial survey through to installation and clean-up before we sign off. We carry out each installation in a discreet and non-intrusive manner, ensuring that your bathroom remains functional with a steady supply of hot water throughout the process.
From preparation to clean-up, our team is highly trained to carry out each stage of the installation process in the most professional way possible. We leave no mess behind, seeing to it that all waste and debris is disposed of in an environmentally-friendly manner. With us, you get the following and much more as standard:
- Full guarantee of quality materials and workmanship
- Highly qualified and certified professional fitters
- Cost-effective solutions for a variety of budgets and needs
- Wide range of materials, styles and colours
- Exceptional customer service always available and ready to assist you
Talk to our Mobility Bathroom Experts Today
With such a wide variety of options to choose from, our expert designers and fitters are always available to guide you in any way possible. They will assess your mobility needs and then suggest the styles and designs that best work for you. Our products are built around safety and comfort first and foremost, with a wide range of styles and applications to match individual tastes which also blend seamlessly with your bathrooms' aesthetics.
Working with us means that you are always building a bathroom for the disabled or elderly where safety, accessibility and practicality are at the forefront – where your loved ones enjoy a peaceful experience, just like we all do.
If you're someone who has to put up with mobility challenges while using the bathroom, then we want to hear from you!